Installation view of <SBD Project – A View Part 2>, 313 Art Project, 2018
Born in Seoul, South Korea
Lives and works in Seoul, South Korea
Jia Lee is an emerging artist based in Seoul, South Korea, who draws attention to shared sensibilities among various cultures regardless of time period. She highlights the significance of mundane scenes and applies drawing to painting, as simple lines are the most natural, or truthful, expression to her.
Lee experienced the incompletion of family when she moved to the United Kingdom by herself in the youth, and the idea of being a foreigner became one of the biggest motifs of her works until today. Also, due to the vast changes in cultural and social climates she had to overcome as a young girl, she naturally feels interest in shared sensibilities among different cultures.
The foreign upbringing gave her an urge to define the origin and existence, and in a wider spectrum, it encouraged her to raise fundamental questions about the affiliation in a contemporary society as well. When Lee struggles between different identities, drawing is a tool that allows her native and foreign values to be connected. Lee was fascinated by drawing-like paintings from the modern Western culture, especially by Henri Matisse's works, yet she finds the shared sensibilities from the Korean traditional paintings. As Lee finds the common values between two different cultures she is rooted in from simple lines and colors, she began to create her representative color block painting series.
Lee also finds significance from general, or meaningless, subjects and aims to focus on the shared sensibilities captured from daily scenes of different cultures. To do so, she applies flat backgrounds and drawing-like strokes, as she believes the flat backgrounds are infinite but also finite at the same time just like a blank sheet of a paper. The artist uses a roller to bring a modern spirit of life to a blank space and a thin brush, just like a calligraphy pen, to use her intuition to fill the canvas. This process is very fragile yet quick, and everything happens intuitively and at once. It also allows Lee to bring a sense of moment in her works and to capture the instant urge of the second.
이지아는 시대를 넘어 다양한 문화에서 공유되는 감성을 회화에 담는 한국의 신진 작가이다. 단순한 선을 통해 자연스럽게 표현하는 작가는 드로잉을 회화에 접목하는 독특한 방식을 택한다. 일상적인 장면을 포착한 그의 회화 작업은 관객에게 매일 마주하던 장면에 대한 새로운 시각을 제시한다.
이지아는 어린 시절 학업을 위해 홀로 영국으로 유학 갔으며, 이때 마주해야 했던 가족의 부재와 이방인으로서의 정체성은 그의 주된 작업 주제이자 원동력이 되었다. 감수성이 예민한 시절에 겪었던 급격한 문화적 변화는 자연스레 새로운 문화에 대한 호기심과 그곳에서 발견되는 공통적인 감성에 대한 관심으로 연결되었다.
한국과 영국의 두 문화 사이에서 혼란을 겪었던 작가는 자기 존재의 근본을 정의하고픈 강한 충동을 느꼈다. 이는 현대 사회에서 소속감이 의미하는 바에 대한 질문으로 이어졌는데, 드로잉은 그가 정체성을 확립할 수 있도록 하는 매개체가 되었다. 작가는 현대 예술 중, 특히 앙리 마티스의 드로잉 같은 작품에 매료되었고, 이러한 표현 방식이 가장 현대적이고 서구적이라 여겼다. 하지만, 그는 유사한 기법으로 공통된 감성을 전달하는 작업 방식이 한국의 전통 회화에서도 존재한다는 것을 깨달았다. 단순한 선과 색 속에서 자신의 뿌리가 얽힌 서로 다른 문화의 공통점을 찾은 작가는 큰 위안을 얻었고, 이는 그의 대표적인 Color Block 회화 시리즈의 출발점이 되었다.
이지아는 평범한 일상에서 의미를 찾고, 여기서 포착되는 감정이 서로 다른 문화에 어떻게 녹아들었는지 주목한다. 이를 표현하기 위해 작가는 유한한 틀 안에서 무한한 공간성을 펼쳐내는 단조로운 바탕으로부터 시작한다. 그는 단조롭지만 현대적인 바탕을 완성하기 위해 붓이 아닌 롤러를 사용해 여백을 채우고, 그 위에 드로잉 같은 단순한 선으로 자신의 감정을 담는다. 서예 붓과 같은 얇은 붓을 사용하여 여리지만 강하게, 직감적으로 매끄럽게 작업하는 그의 방식은 작가가 평상시에 포착하여 담아두었던 감성을 꾸밈없이 드러낸다.
SELECTED IMAGES
(from the left) A Pray, Simba, A Boy and his dog, 2018, Oil on canvas, 90.9 x 72.7 cm (each)
Installation view of <SBD Project – A View>, 313 Art Project, 2018
A Girl on a Walk, 2018, Oil on canvas, 145.5 x 112 cm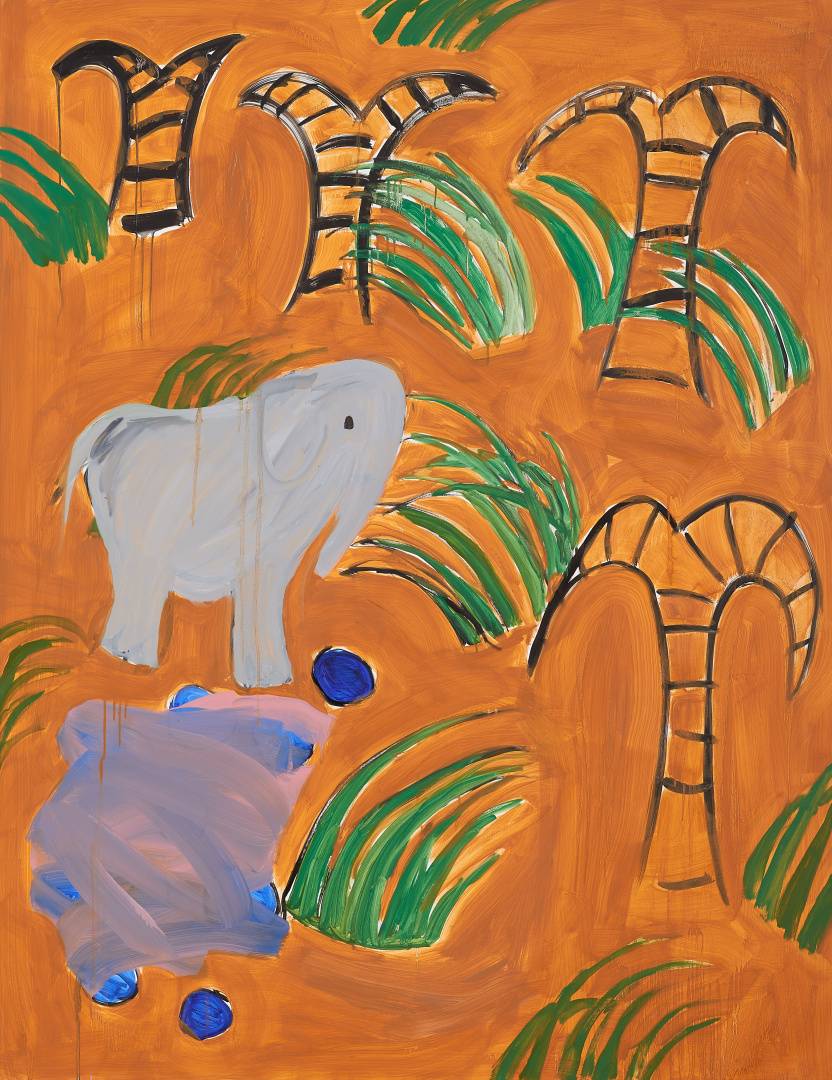 Picture with an Elephant, 2018, Oil on canvas, 145.5 x 112 cm
In the Garden, 2018, Oil on canvas, 130 x 130 cm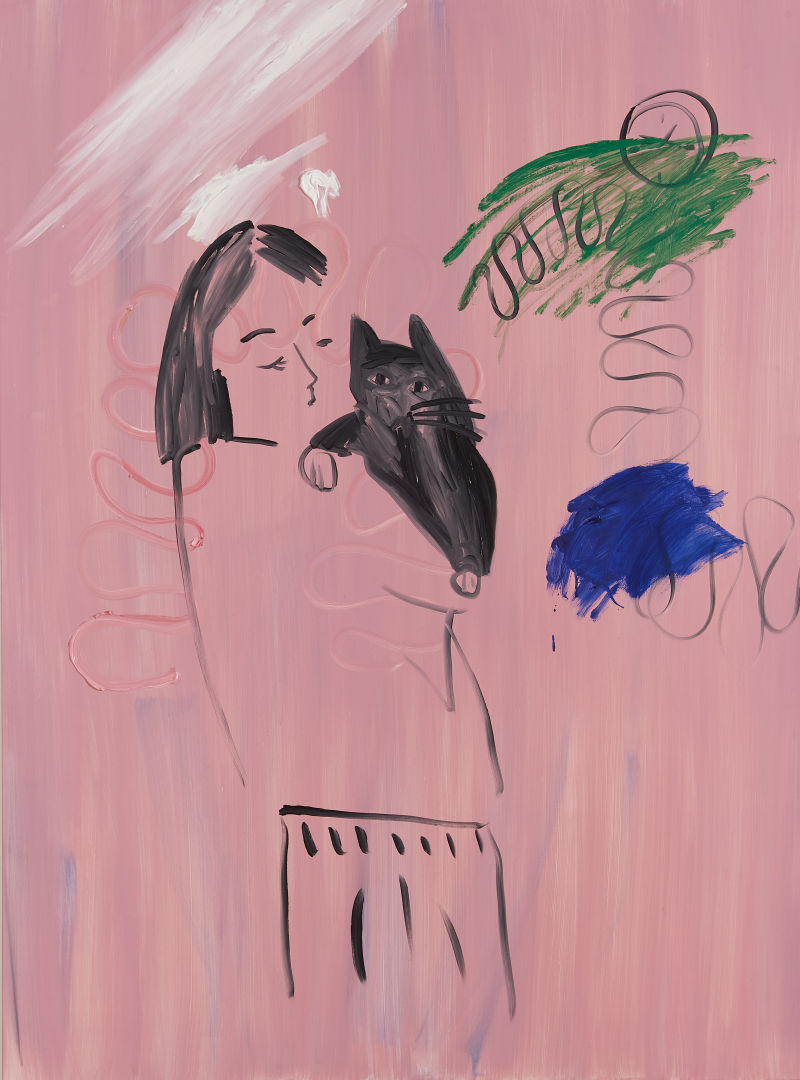 Katie and Frankie, 2018, Oil on canvas, 130.3 x 97 cm
Flower Vase and a Girl, 2018, Oil on canvas, 100 x 80.2 cm
A Lady in Polka Dot, 2018, Oil on canvas, 54 x 41 cm
Two Old Ladies, 2018, Acrylic on canvas, 80.3 x 80.3 cm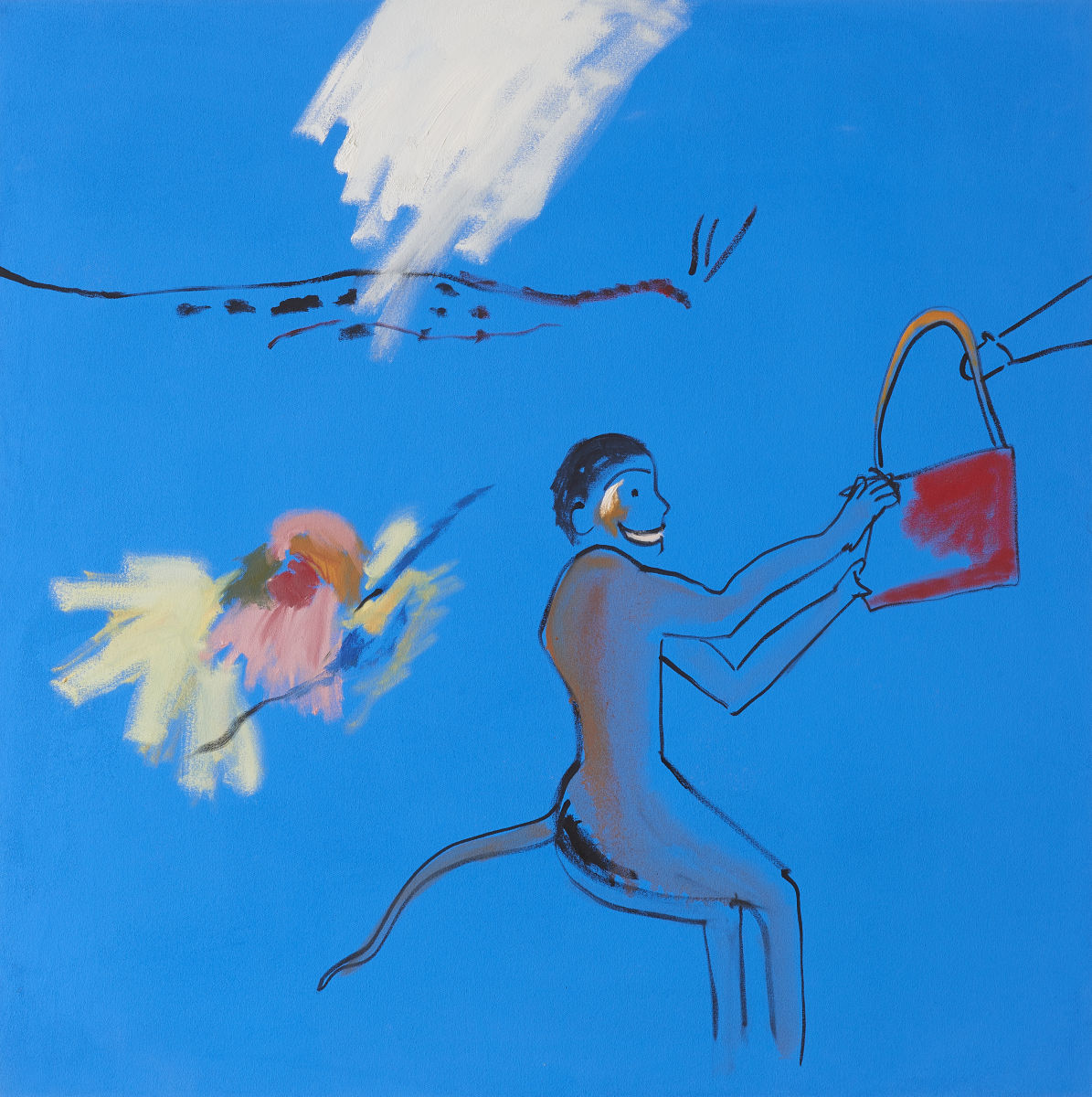 Blue Painting with a Monkey, 2016, Oil and acrylic on canvas, 106 x 106 cm
Triptych II, 2016, Oil and acrylic on canvas, 95 x 50 cm (each)
Two Figures, 2016, Oil and acrylic on canvas, 170 x 200 cm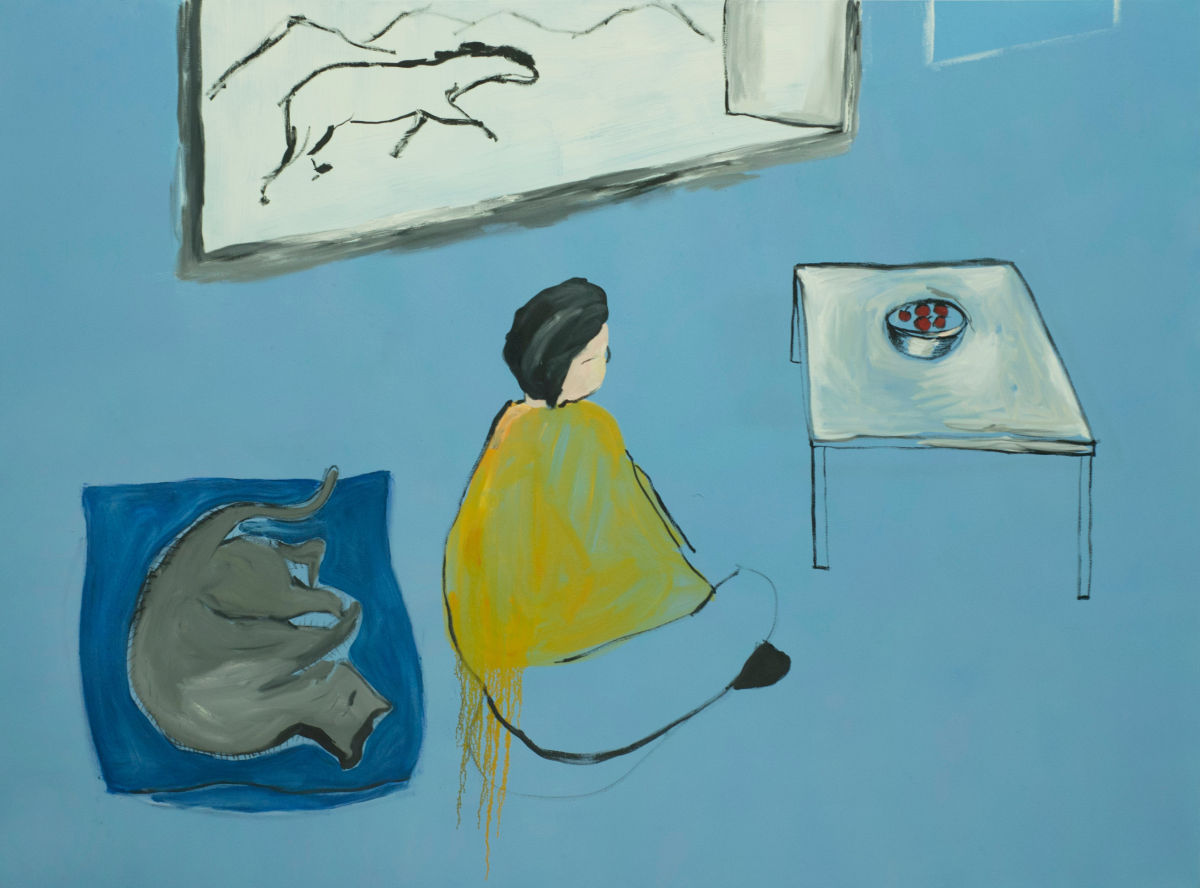 Blue Room I, 2016, Oil and acrylic on canvas, 160 x 200 cm
In the Garden (three tulips), 2018, Oil on canvas, 20 x 20 cm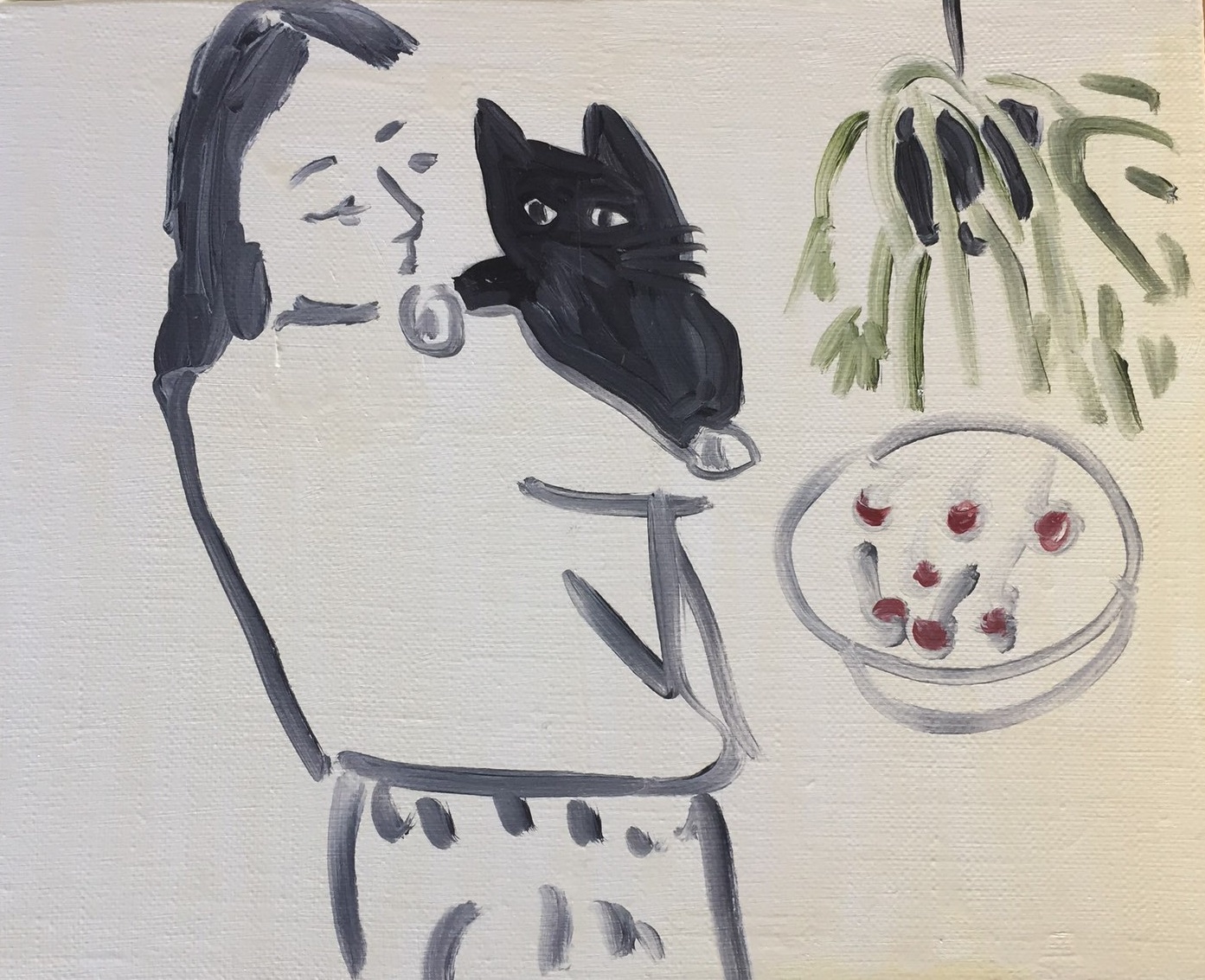 You are Not Alone, 2018, Oil and acrylic on canvas, 22 x 27.3 cm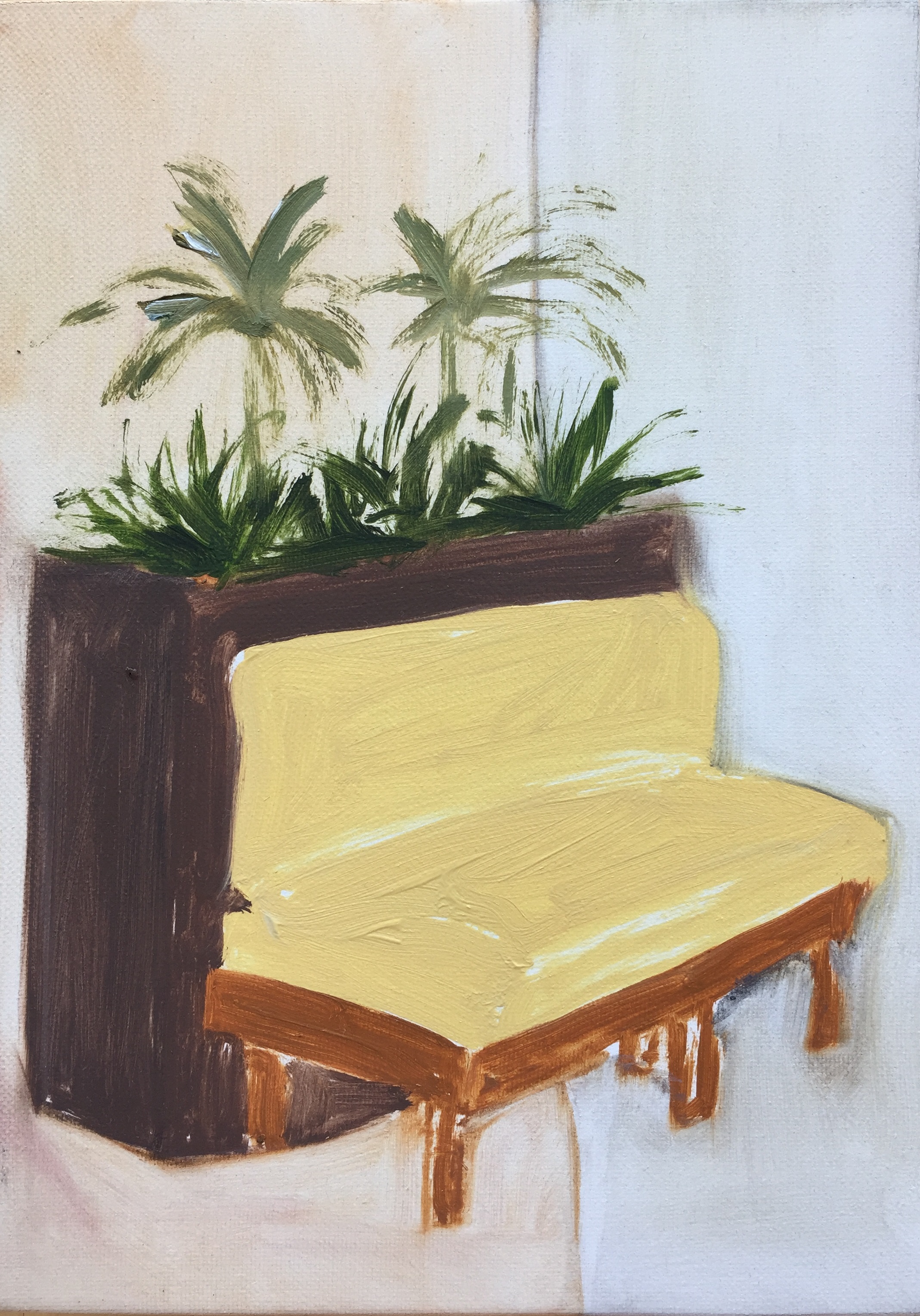 A Yellow Couch, 2018, Oil on canvas, 22.4 x 15.8 cm
You are Not Alone 3, 2018, Oil on canvas, 22.7 x 15.8 cm
A Boy Sitting in Blue, 2018, Oil on canvas, 22.4 x 15.8 cm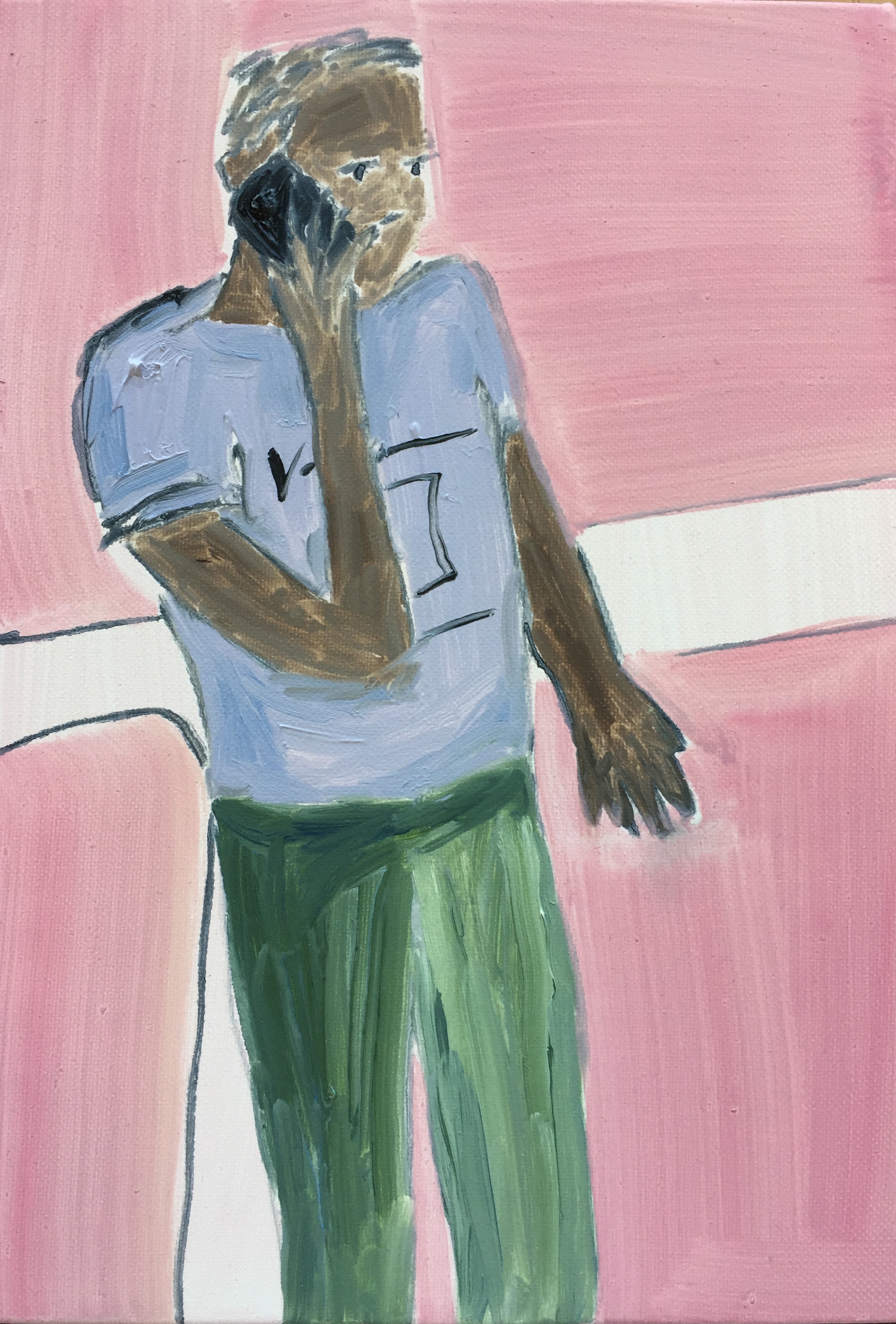 A Traveler in CDG 3, 2018, Oil on canvas, 25.8 x 17.9 cm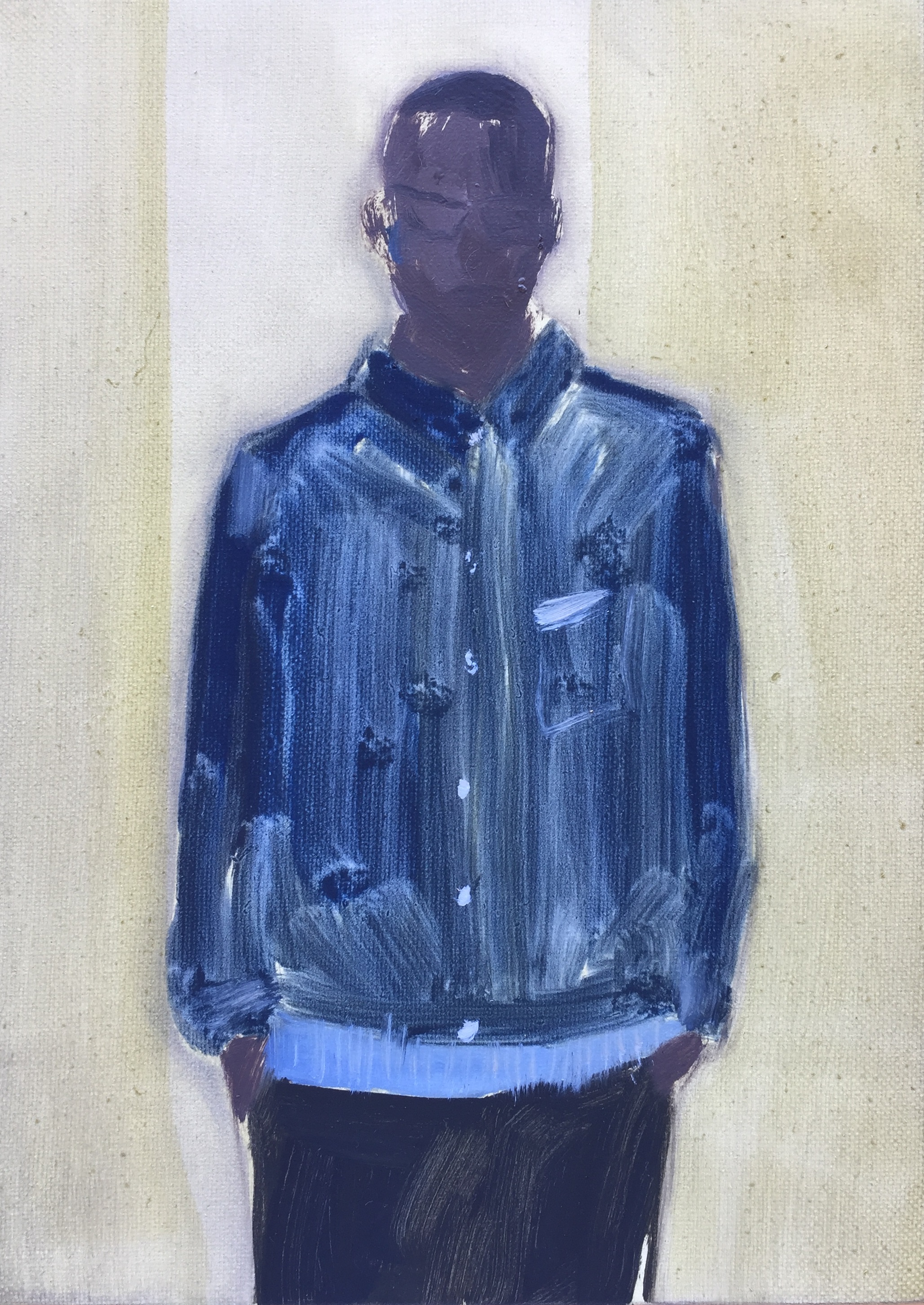 A Man in Blue Jacket, 2018, Oil on canvas, 22.7 x 15.8 cm
A Woman at Petit Palais, 2018, Oil on canvas, 22.3 x 15.8 cm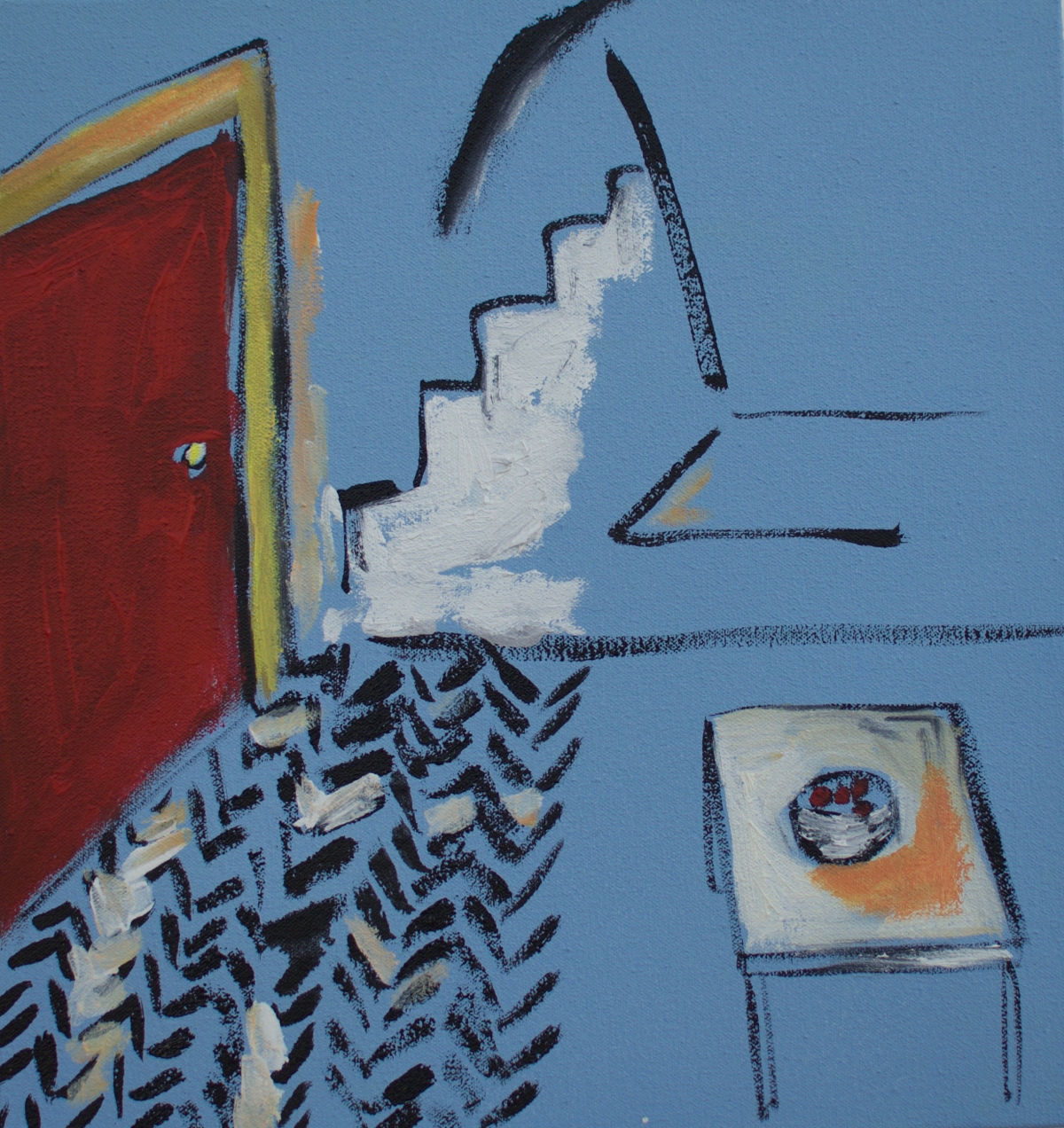 Room with a Red Door, 2016, Oil and acrylic on canvas, 28.7 x 30.2 cm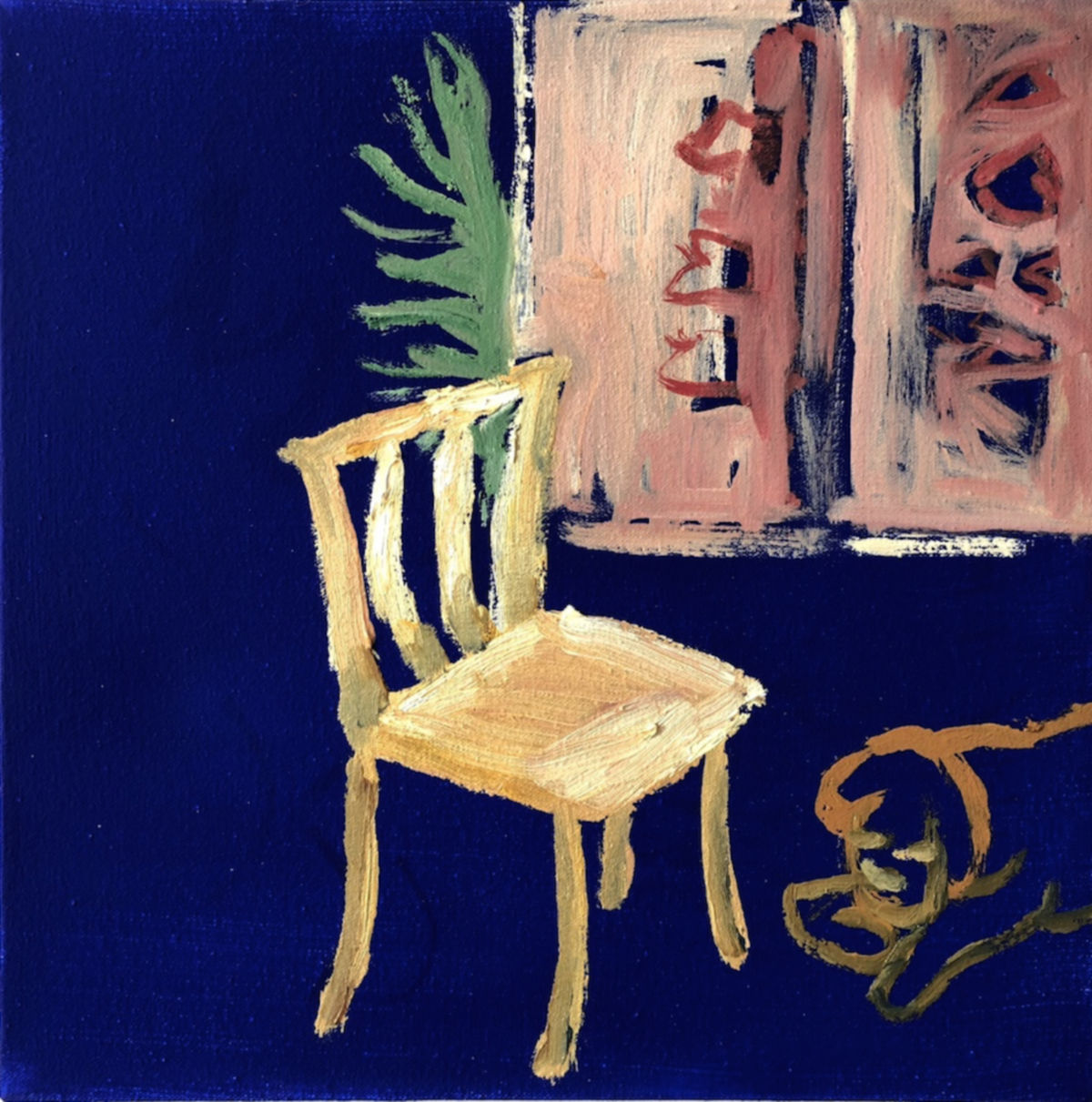 A Chair and a Folding Screen in a Room, 2018, Oil and acrylic on canvas, 28 x 28 cm